Careers
Careers Documents
The Team
Our permanent in-school Careers Adviser & Teacher is Christiana. She is available for appointments in her office throughout the week and can be contacted via email or on 01772 513002. Pupils can also message Christiana on MS Teams with any questions or for support.
Mr Murray is our Senior Careers Leader and he can also be contacted on 01772 513002 or via email.
---
Careers at Ashton
Careers and Personal Development is at the heart of Ashton Community Science College.
Our careers programme, tailored to follow the guidance of the Gatsby Benchmarks, is designed to raise the aspirations of all pupils in school no matter what year they are in. We also focus on nurturing self-awareness in order to prepare students for life after high school. Additionally, our offer of permanent, accessible and impartial Careers Education, Information, Advice and Guidance (CEIAG) ensures that all pupils feel equipped and inspired to take on their futures.
Students, parents, teachers and employers can view our extensive Careers programme here.
We regularly evaluate our careers programme using Compass+ tool. This measures the impact of our provision on students and ensures that we are meeting all 8 Gatsby Benchmarks. We also provide students with a chance to provide feedback on MS Forms after 1:1 appointments and careers related events and trips.
---
Careers information for students, staff, parents and employers
- Careers related updates, information and opportunities can be accessed via Facebook. Please follow our Careers page here .
- Looking at Labour Market Information (LMI) is important when supporting young people with their aspirations. Please use the online data portal LMI for all which has high quality and reliable LMI aiming to help students become more informed when making career decisions.
---
Information for Students
Make sure to book an appointment with our Careers Adviser Christiana if you would like to discuss your future career options, or if you need any help with: volunteer, job or college applications.
You can also use these links to start thinking about your futures and get more information
SEND
---
Information for Parents
Whilst we will do all we can to support your child with their aspirations and goals, it is important that you also play an active role in the process.
We understand the difficulties parents may face when supporting their children with their future decisions due to navigating a constantly changing educational landscape. Please see the links below for useful tips, support and materials that you can use to help your child:
To explore your child's options post-16; take a look at local colleges and their available: A-Level, Vocational (BTEC/Diplomas) and T-Level courses alongside their apprenticeship programmes.
You can also learn more about apprenticeships and available opportunities here:
If your child is in year 11, please take a look at the important dates coming up this year
---
Information for Employers
Employer encounters and experiences of the workplace are extremely important for our pupils here at Ashton. If you are a local business or Ashton Alumni and would like to contribute to our careers programme, our careers adviser Christiana would love to hear from you! Please email her if you are interested in getting involved with any of the below:
Year 11 - Mock Interviews
Year 10 - Work Experience for pupils
All years - Tell your story "A day in the life of" "Meet the professional"
All years - Volunteering Opportunities for pupils
Years 11 - Apprenticeship Vacancy opportunities
All years - Employability & skill development workshops
The information published on this page will be reviewed 02/2023
Related News
24 March 2023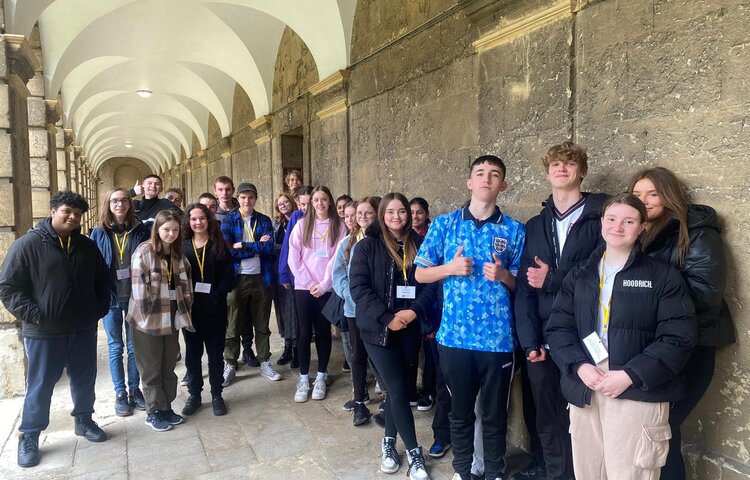 25 January 2023